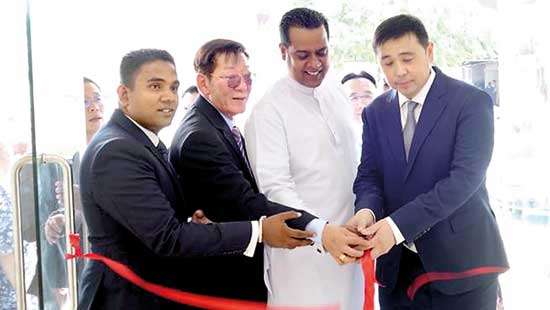 VeriWell Technology Company of Taipei opens an office in Sri Lanka – Business
---
Taipei-based trading conglomerate VeriWell Technology Co. recently opened its office in Colombo.
VeriWell Technology operates in the fields of solar energy, restoration of monuments and cultural relics, investment platforms, automotive, gemstones and jewelry, food, spices, tea and government university exchanges.
VeriWell Technology Co. also serves as a tourism and immigration consulting services company, as well as a range of other services, all aimed at creating a hub of business opportunities.
November 11, 2022 saw the opening of doors for VeriWell Lanka, VeriWell Manpower and VeriWell Travel & Tourism.
All these entities will join the group composed of Li-Yuan Construction and the Taipei Business Council. VeriWell's head office in Sri Lanka is located at Castle Street, Colombo 08.
"Sri Lanka is a country blessed with rich resources, friendly people and natural beauty, all steeped in thousands of years of history. We view this market as a rising economic power in the South Asian region and immense potential and opportunities exist for conducting bilateral trade.
We seek to deepen economic and cultural ties between Sri Lanka and Taipei in an effort to uplift the island nation's economy. This is a promising undertaking for us, and we are happy to be here," said VeriWell Technology CEO Yen Yu Chen.
Nipuna Dilruwan Herath, Director – Veriwell Global Lanka (Pvt) Limited, Sanath Nishantha, Minister of State for Water Supply, Michael Chang, Vice Chairman – Veriwell Technology Co., Ltd. and Yen Yu Chen, CEO – Veriwell Technology Co., Ltd. cut the ribbon