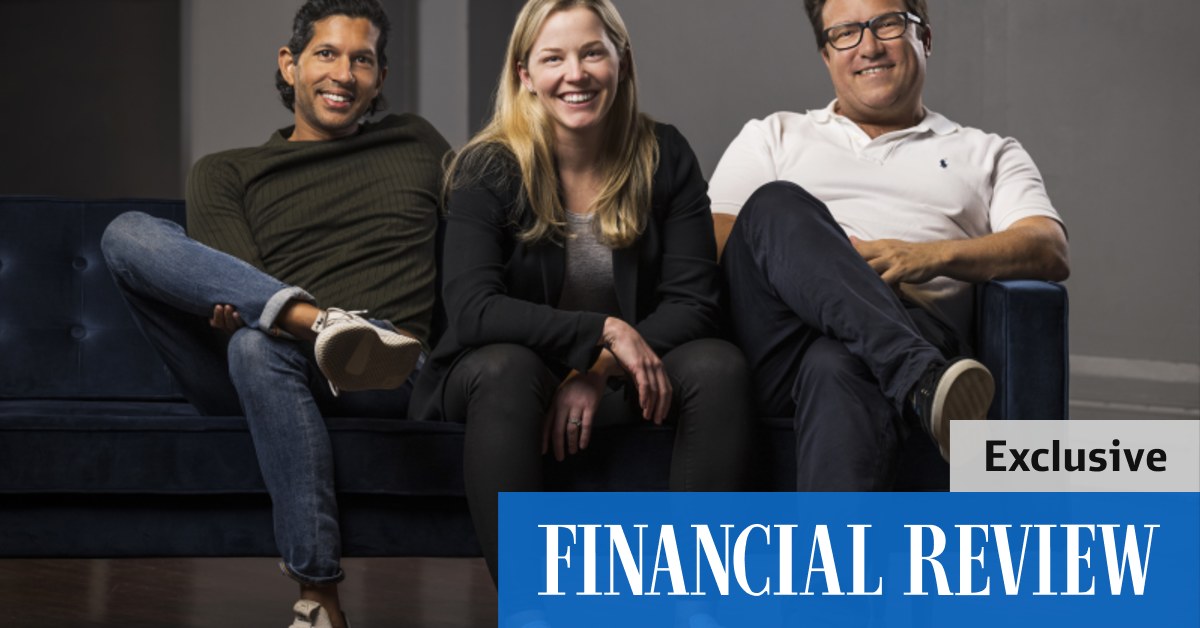 Tidal joins flood of VCs attracting investors, raising $80M
"So with the maturity of the ecosystem and the founders now raising bigger checks or rounds, we are able to increase our scale a bit."
The size of seed deals, McCarthy said, had also swelled thanks to repeat founders launching new ventures, which could attract big checks in recognition of their past experience.
Big fundraisers to close last year include plant-based food company All G Foods which raised $16 million, Tidal Carted Banking-backed e-commerce tech start-up $13 million, Mr. Yum raised $11 million, Milkrun also raised $11 million and last week female-led games studio Lumi Interactive scored $9.76 million, in a round led by the American capital giant -risk a16z (Andreessen Horowitz).
In line with the increase in deal size, McCarthy said valuations have risen from around $7 million to $15 million on average for seed rounds.
Tidal focuses on product-focused startups, favoring those with low-code or no-code automation technologies, as well as sectors such as cybersecurity and e-commerce enablement.
This will be Tidal's third main fund, which launched in 2016 as AddVenture. The first fund has an internal rate of return of more than three times, with portfolio investments including Shippit, which has been valued at $300 million, regtech startup FrankieOne and New Zealand-based PredictHQ. These companies he considers his top three assets, all with valuations above $200 million.
In 2020, he raised $30 million for his second seed fund.
"About 75% of the companies in the first fund have already completed a Series A or B round," said Wendell Keuneman, general partner at Tidal.
"But we have a 'leave no business behind' approach in the fund. We want every asset in the portfolio to perform well.
Tidal has a three-year rollout cycle for its funds, and Keuneman said that didn't accelerate when the market was hot in late 2021.
Tidal now joins Blackbird Ventures, Square Peg Capital, Archangel Ventures, OIF and OneVentures in currently raising new funding, as well as new Mandalay Venture Partners and Tanarra Capital and the University of Melbourne's Tin Alley Ventures Fund.
Leigh Jasper and Ian Beatty's secondary fund, SecondQuarter Ventures, is also expected to grow this year.
AirTree Ventures scored $700 million in January, spread across three funds.
In addition to doubling existing investments, Tidal's follow-up fund is being used as a chance for the VC to buy into bigger companies that it missed backing at an earlier stage, including Secure Code Warrior.
Mr McCarthy, who attended the VC Venture Downunder event earlier this month, said a big topic of conversation was down investment cycles and how to avoid them.
His advice to founders, he said, was simple – don't increase.
"We're all doing the same thing, working with these companies to figure out what their leads are and how to lengthen them, because it's a horrible capital-raising market," McCarthy said.
"We're also discussing what they're going to need capital for – when we talk to them, and they have six months of lead, and they have to go to market, it's not business as usual.
"You have to think of a couple of things you need to triple on and reposition it as a starting extension round because it's not going to be your Series A."