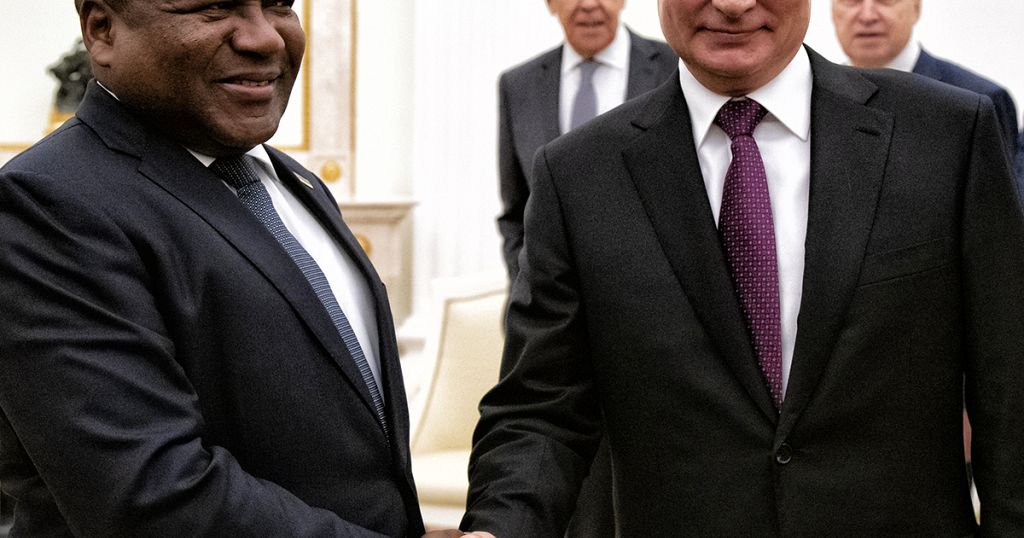 The Russia-Africa Energy Committee to boost investment and conclusion of agreements in the energy sector
The inter-party online conference drew attention to the evolution of the energy market in Africa, exploring the relations on the continent for Russia-Africa partnerships and highlighting the announcement of the establishment of the Committee of Russia-Africa energy aimed at developing clean energy and a strategic framework towards the continent's energy crisis.
As the agenda of the United Russia Party aims to increase the Russian presence on the continent, presidents and delegates from across Africa were able to address their country's economic challenges and technological advancements and call for vaccines are produced in Africa and distributed to frontline health care workers and energy workers working at sea, on land and in public services.
"Attention must be focused on moving from MOUs with African companies to concluding agreements. Russia can play a big role in financing energy and gas development projects in Mozambique, Senegal, Tanzania, Nigeria and other countries. Russian companies working on training and building logistics infrastructure can be a way to create a strong local content framework that drives our energy sector, "said NJ Ayuk, executive chairman of the African Chamber of Commerce. energy.
Russia continues to be a strong player in the global energy market as it has raised concerns about how Russian-African relations can create strong relations to support an enabling environment, as well as the role of the Russian Federation. Africa in the implementation of innovative smart energy solutions for a post-periodCOVID-19 world and ensure a sustainable and diversified energy mix.
"We will set up a special Russia-Africa energy committee with our advisory board to focus on developing energy projects and concluding agreements. Many young people in Russia and Africa want results and do not speak. We have to look in the mirror of the Russian-African relationship. We must not only reflect what we see, but also correct what we see, "Ayuk concluded.
Across Africa, new systems and grids can be designed for future environmental stressors and energy demand without considering the limitations of old infrastructure. With the advanced use of mobile technology in Africa and the lack of existing electricity transmission networks, these developments allow African communities to access electricity by going beyond the traditional model of centralized electricity generation and transmission. .
Distributed by APO Group on behalf of the African Chamber of Energy.
Media files
The Russia-Africa Energy Committee to stimulate investment and the conclusion of agreements in the energy sector (1)
Africanews provides APO Group content as a service to its readers, but does not edit the articles it publishes.