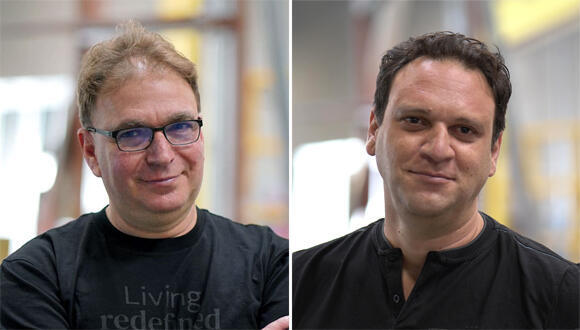 Real estate tech company Veev raises $400 million and achieves unicorn status
Israeli residential construction company Veev on Tuesday announced a $400 million Series D funding round led by BOND with participation from LenX, Zeev Ventures, Fifth Wall Climate Tech and JLL Spark Global Ventures. The company did not reveal its valuation in the round, but said it was over $1 billion and given the size of the funding round, Veev's valuation is believed to be significantly higher than that. All new capital will flow into the company's account and will be used primarily to expand Veev's operations in the United States. The company is currently primarily active in California, but plans to enter other states. Veev raised $100 million through the Tel Aviv Stock Exchange's TASE UP platform last March. Investors included top-tier Israeli institutional investors including Migdal Insurance, Psagot Investment House, More Investment House and Shavit Capital, all of which did not participate in the new round.
"We would really like to be active in Israel as well and change the way construction is done here, but I'm afraid that's next to impossible with all the bureaucracy here. In the United States, I can build 10,000 apartments in the time it takes me to build two buildings in Israel," Veev co-founder and CPO Ami Avrahami told Calcalist. "We provide an end-to-end solution. We include sensors and security systems in our buildings, allowing us to offer security and management services to tenants once the building is complete.
Veev plans to add 100 employees to its Israeli R&D center and accelerate research and development initiatives. The Veev system relies on a proprietary panel approach to produce fully clad walls, with mechanical, electrical and plumbing (MEP) components. Pre-inspected walls are delivered to the job site ready for installation. Veev was founded in 2008 by Amit Heller, Ami Avrahami and Dafna Akiva. The company employs 350 people, including 100 in Israel.